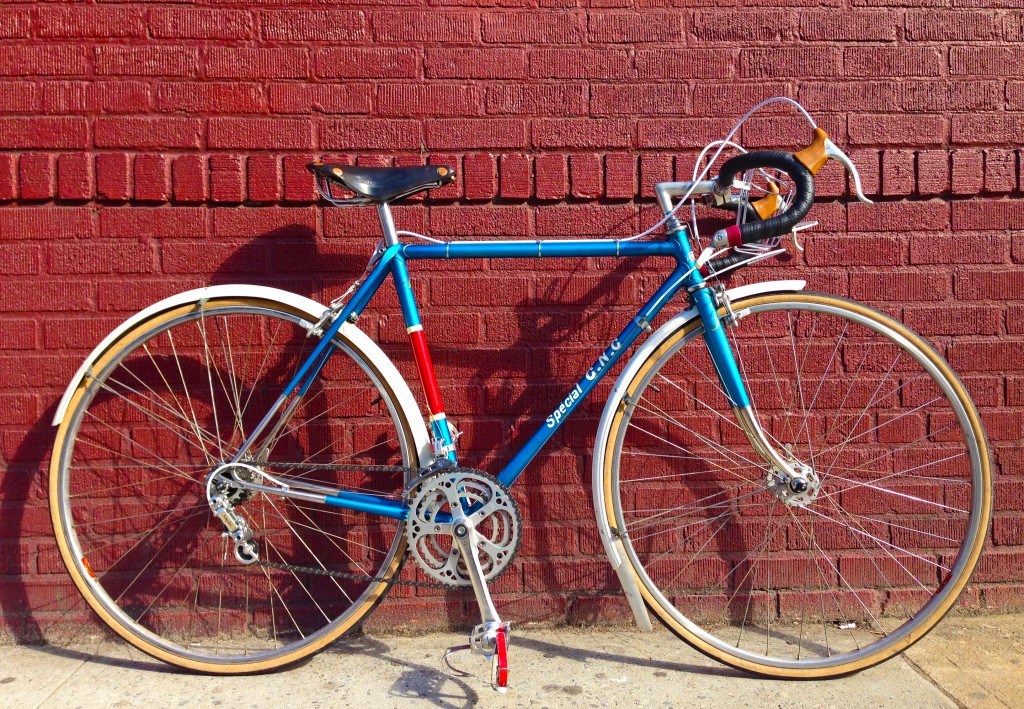 Cycles C.N.C. is a fairly obscure French brand that hand made exquisite custom bicycles for over fifty years, starting in the 1930's.  This particular example is one of their finest,  with an all-Reynolds 531 frame and crisp lug work.  I restored it over the holiday season, taking my time to get all of the little details correct.  Read on for more information and history on this gorgeous bike!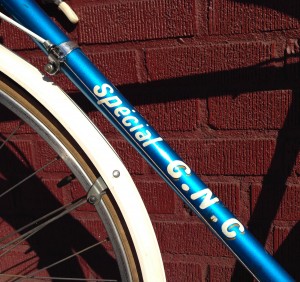 C.N.C. began life in 1936 as The Societe Fletcher-Ducret, owned by Raymond Fletcher. It was a small shop in Paris located at 112 Boulevard de la Chapelle. They had a small retail trade, but made most of its money making special frames for many French professional riders.  Most of these custom bicycles were re-badged with the make of the company that sponsored the riders' teams. Fletcher also suppied the top riders of quite a few of the eastern-bloc countries in the 50s through to the 70s, including Russia and Poland.
No one seems to have any idea of what the abbreviation stands for. It is believed that the Special-CNC frames were the very top of the range, possibly custom frames, hand-brazed by one of the top three builders employed by the company.  One of these builders was Rene Andre, a noted "constructeur" and contemporary of Rene Herse who also built bespoke bicycles under his own name.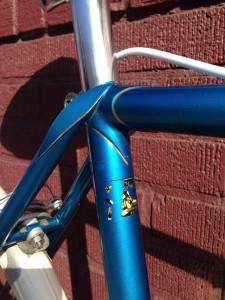 I am really impressed with the build quality of this bike. It's made of Reynolds 531 tubing, with carefully thinned and filed lugs.  The logos are all hand-painted, adding to the sense that this was a carefully built custom machine.  It's built for a smaller man or woman, with a 52cm center-to-top seat tube and a 52cm center-to-center top tube.
I kept it nearly original – just swapped out the bars, stem, saddle, brake hoods, and replaced the cables & housing. It came with a lame townie bar setup and Kalloy stem that was obviously added later, so I gave it a nice Belleri stem and G.B. randonneur bars. I switched the Ideale saddle for a Brooks Pro of the same vintage to match the new black leather tape. It came with a set of white Bluemels fenders that I kept on it. There are tire savers mounted inside the fenders, a very cool little detail. The wheels are Maillard 700 hubs laced to MAVIC tubulars, and a 5-speed Maillard "corncob" freewheel.
The chrome shined up lovely and my first experiment with Turtle Wax rubbing compound restored a lovely luster to the paint. I rode it to work today, and although it's a little small for me, it handles like a dream. The Simplex SLJ groupset and matching barcons shift smooth as butter.
Check out the Gallery below for more pictures!