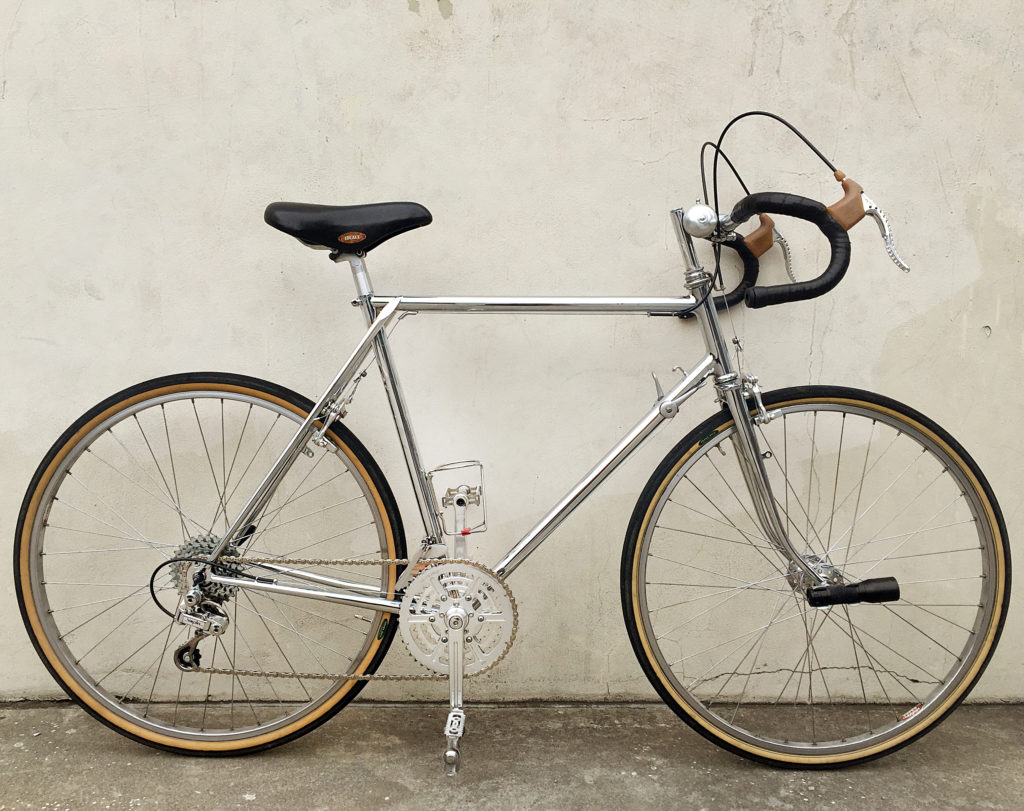 In the fall of 2014, I acquired one of my "grail bikes," a Jo Routens randonneur.   I wrote it about it here, after it arrived from France and I had ridden it around the city for a few months.  Then in the summer, I took the plunge on a full restoration, with the goal of bringing it to the 2015 Eroica California event in Paso Robles, California.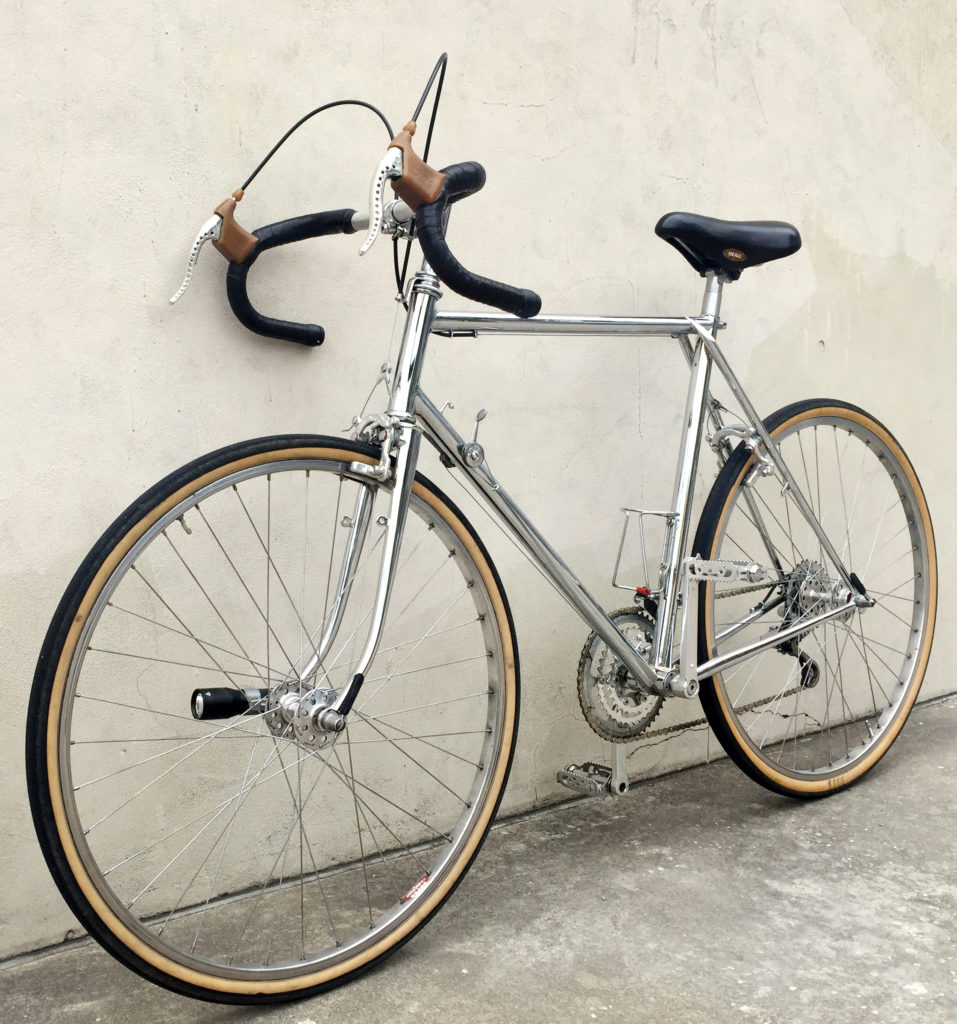 It was quite an undertaking, and definitely the most expensive and technically complex restoration I have ever embarked on.  The results were spectacular!
I began by having the frame, fork, stem, and front derailleur re-chromed.  These were all hand made by Jo Routens, just for this bike.   I had the chroming work done at Epner Technology, in Greenpoint Brooklyn.
The guys at Epner did a perfect job, and at a very reasonable price.  For $500, they chemically stripped and prepped the bike, gave it a bright chrome finish, and polished it.  The chrome is exquisite, with no flaws anywhere.  I highly recommend their services!  They did try to up-sell me on a 24 karat gold finish for $5000, but it just didn't seem right for this bike.
Read on for more details on the restoration and the hi-res picture gallery.
Tags: 650B, bicycle, chrome, constructeur, Ideale, Jo routens, MAFAC, randonneur, routens, Simplex, vintage