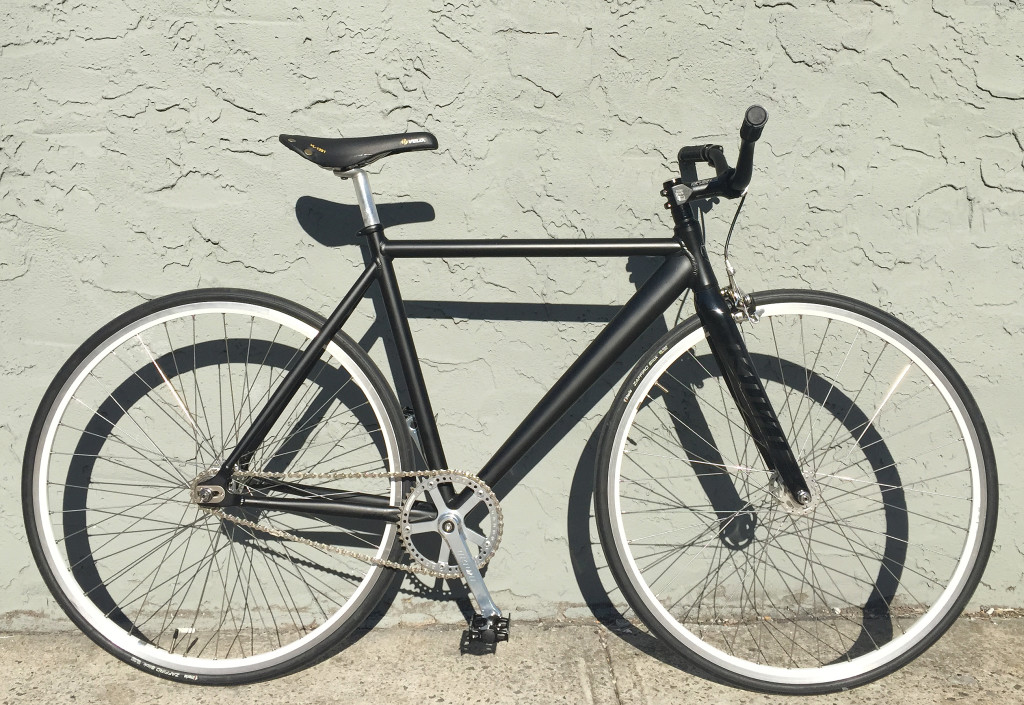 Unknown Bike Co. is a new California-based manufacturer of fixed gear bikes.  Based in Long Beach, they currently offer five different frames.  Most are aluminum and all offer an extremely lightweight and stiff ride.  This particular bike is their "Combat" model, which is more of an urban fixed than a purebred track beast.  I got a size 52cm new in a trade earlier this year, complete with Unknown carbon fork and their "K6" track crankset.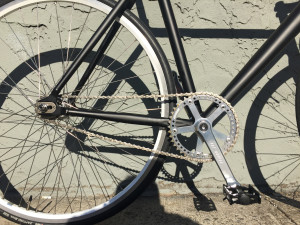 The Combat is a surprisingly well-made frame, considering the $175 price tag, making it very competitive with aluminum fixed frames from the big names like Bianchi or Cinelli.
The fork will set you back an additional $225 and the cranks are $200, bringing the overall cost up quite a bit.  However both pieces of kit are impressive, both in looks and manufacturing quality.  Where many other companies cut corners with steel forks and cheapo single speed cranks, Unknown sets the bar high.
I built it up with a brand new Bianchi Pista wheelset, matte-black track pedals, classy black saddle, SRAM PC-1 chain, Specialized stem, and lightweight OS aluminum riser bars.  The logos are very low-key and blend into the frame and cranks beautifully.  It's up on NYC Craigslist right now as I've got too many bikes already, and hopefully it will go to a good home soon.
Check out more hi-res photos after the jump…