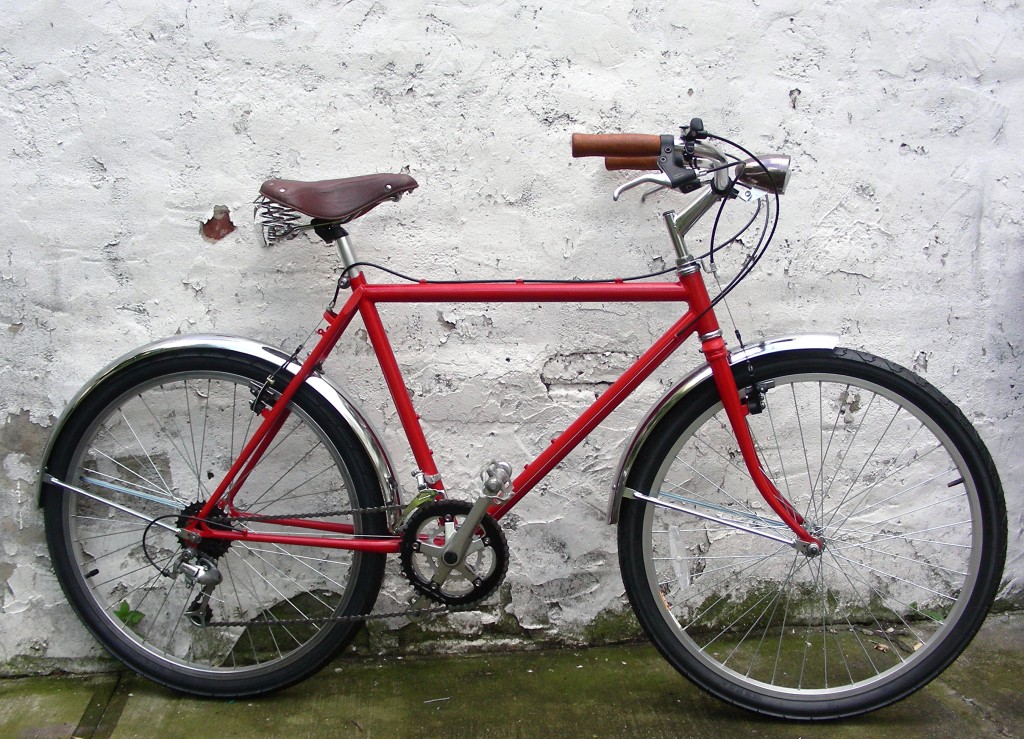 Inspired by the Rivendell "Bombadil" bicycle, I revisited the vintage mountain bike-as-a-townie concept with this build, starting with a 1983 Univega Alpina Uno hardtail frame. Made of stout cro-mo tubing and featuring a gorgeous "biplane" fork crown, it makes a handsome base to build up a fun "around town" bike that can also handle gravel paths, fire trails, and the rough roads of New York City. It has a 47cm c-c seat tube and 56cm c-c top tube, making it a good choice for riders 5' 5" to 5' 10". Read on for more detail and pictures…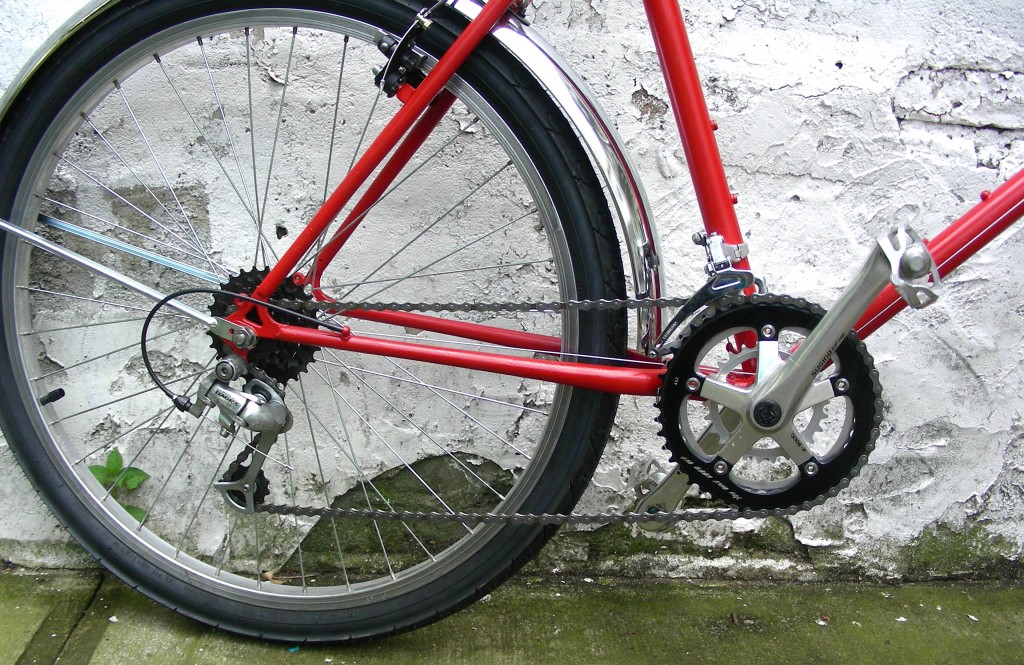 It's sporting a pair of brand new 26" x 1.5" tires which are wide but with slick tread for urban roads. I built a compact triple crankset from a set of Sugino GT arms and a mix of Surly and Ritchey chainrings. The drivetrain is a modern Shimano Tiagra rear derailleur with a Z-series front derailleur. I used brand-new SunRace thumb shifters and was impressed with their quality – the shift is smooth thanks to the ratcheting mechanism similar to vintage SunTour shifters. They're a favorite of Rivendell / Bridgestone's Grant Peterson, so I knew they'd be a good choice.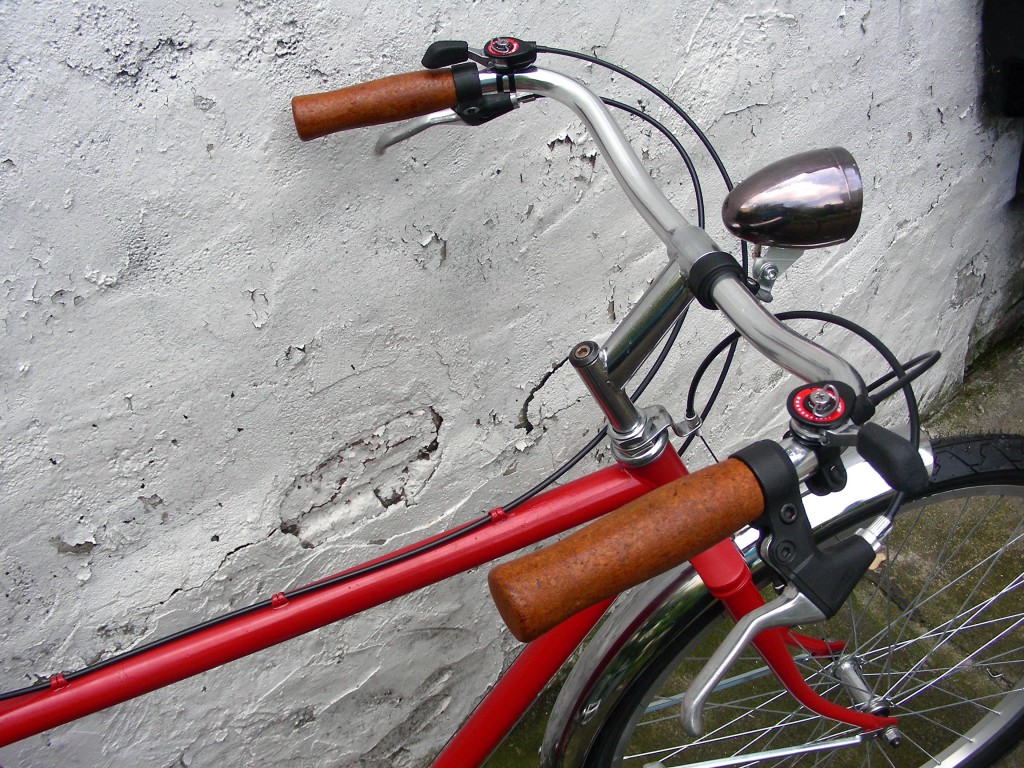 I used some classic 90's cantilever brakes, brand new brake levers, handlebar, and cork grips. I finished off the grips with some dark lacquer so that they would match the brand new leather saddle. The saddle is made by Gyes, who makes leather saddles for a number of other companies including Dia-Compe. With a wide seat and chrome springs, it feels like lounging on a comfy couch! Brand new shiny chrome fenders by Wald complete the look, fresh and clean yet vintage in style.