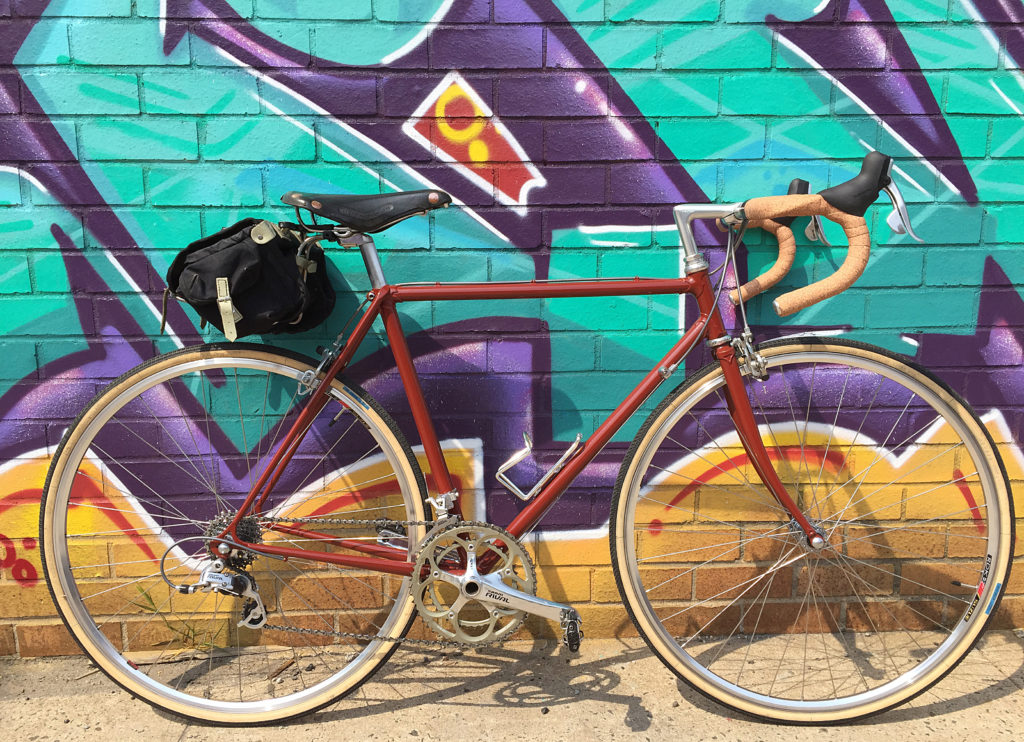 I completed this frame last summer when I was between jobs.  Like the first frame I built, I used vintage lugs and traditionally-sized steel tubing.  The size and geometry of this frame was based on the famous Bridgestone RB-1, of which I owned a 1990 edition, and which had the best handling characteristics of any steel road bike I have ever ridden.
Read on to see more of the build process and results!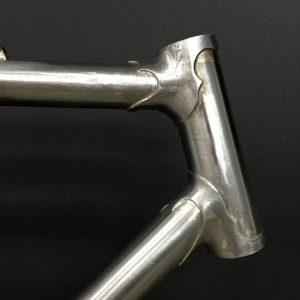 I sourced the tubing from Nova Cycles, and it was the same standard chromoly tube set as my first bike.  It's a perfect tube set for the beginner builder, offering a smooth ride and forgiving of the overheating that comes with learning to braze.
The lug set was more challenging.  I originally planned to use a set of cast Long Shen lugs, but didn't realize that they were for oversized diameter tubes until I started work on the frame.  So I dug into my box of spare lugs and settled on a mix of vintage pressed steel Nervex and Cinelli head lugs, and a seat lug from a 1930's-era lot I found on eBay.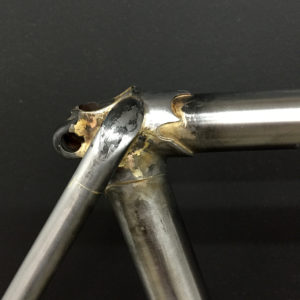 I spent a whole day carving and shaping the lugs to match, and working them over to remove the irregularities that are typically found in pressed steel lugs.
Despite the extra work, I'm glad I went this route instead of using the Long Shen lugs, because they give the bike a unique look.  However, after building my first two frames using pressed steel lugs, I never want to use them again.  They take so much extra work to get them to fit right and look good, and the margin of error is much less than cast lugs because the steel is thinner.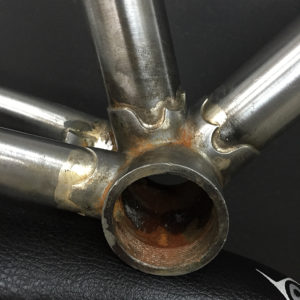 For the bottom bracket shell, I used an R.G.F. shell from the 1970s.  I learned all about these French bottom bracket shells when I restored a Routens cyclosportif bike a few years ago.
They were made via a unique process called "bulge forming" and were common among custom frames of the 1960s and 70s.  It was English-threaded, and had lug details that matched nicely with the style of the bike.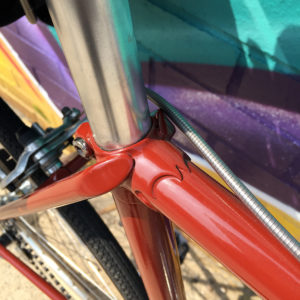 I built this frame without the help of a jig.  Instead, I built it using Marc Chimonas's "sub-assembly" method.  I highly recommend his frame building books to beginners, as they are easy to understand and show you how to build a frame with the bare minimum of special tools or equipment.
However, it wasn't easy!  Without the help from Lance at Squarebuilt Cycles, who helped me build my first bike (and use his awesome Anvil frame jig) I was totally on my own.
I spent a lot of time second guessing myself and fretting over the frame, adding a good extra 12 hours or so to the project.  When it was all finished, I took it to Tom at Horse Cycles who put it on his alignment table and proclaimed it straight, much to my relief.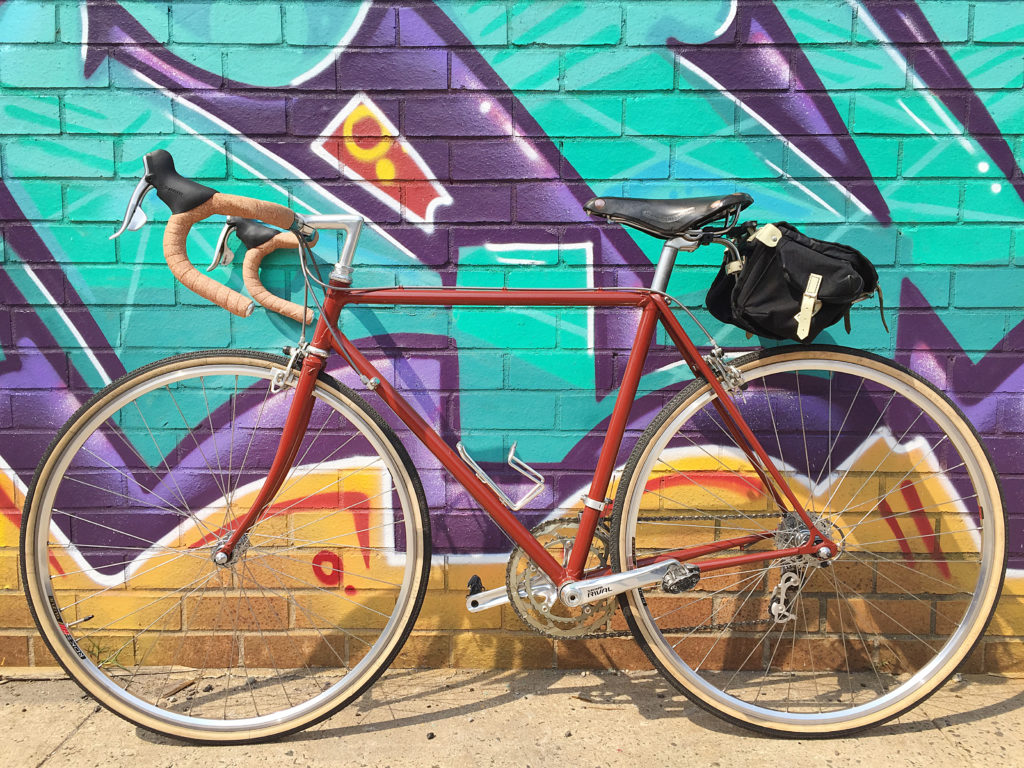 Tom powder coated it for me, and I was thrilled with the results.  My girlfriend nicknamed it "Ketchup Bike" for the deep red color and glossy finish.  I built it up with a SRAM Rival 10 speed group set, which has a good classic look to it thanks to the silver finish of the components.  This particular finish has been out of production for a couple of years now and it can be difficult to track down the parts on eBay.  However, Campagnolo has carried the all-silver torch with their Veloce group.
I'm very happy with the results, and it rides beautifully.  I will admit that I missed the mark a bit in terms of copying the Bridgestone RB-1; I didn't take into account that the vintage lug set I used had slacker angles than the RB-1.  This gave the bike a somewhat more relaxed ride and handling versus the RB-1.  The tube set is also a little heavier than the RB-1's triple-butted Ishiwata.  I'm looking forward to trying to copy the classic RB-1 again, next time with the same lug set and a box of Kasai tubing.
Enjoy the gallery below!