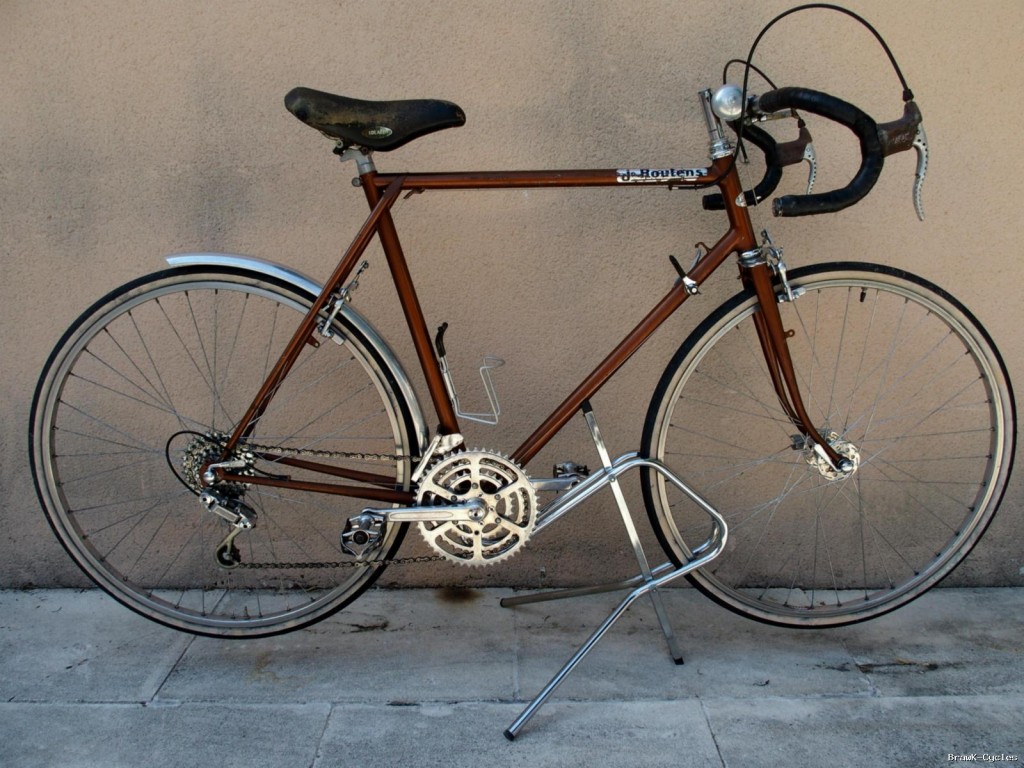 New grail bike acquired – a 1960's Jo Routens randonneuse bicycle.  Jo Routens was the father of Jean-Paul Routens, who built a 1970's "cyclosportif" bicycle I featured recently.
I bought this bike from a French seller on eBay France, and these are the original auction photos.  I'll have my own up in future articles, but I wanted to post these now to show it in the original condition I received it in.  After re-assembling and servicing the bike, I've been riding it daily.  Read on for more…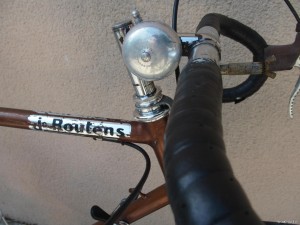 Jo Routens was a legendary "constructeur" based in Grenoble, France.  He began hand building bicycles in the late 1930's – early 1940's.  His earlier bicycles was made in partnership with Hugonnier, and later went solo in 1950.  These early Routens bicycles are known as "Hugonnier-Routens" after the partnership.
This particular bicycle is more likely from the 1960's, as it features a derailleur hanger on the drive-side dropout, as opposed to a chain stay mount.  Thankfully, it still retains one of signature details of Jo Routens, which is an integrated front derailleur, operated by a twin-wire mechanism similar to the Cyclo rear derailleurs.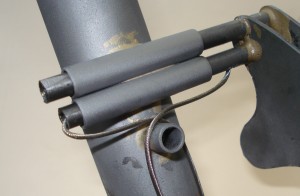 I don't have a close-up photo of the derailleur, but here is a good picture of a reproduction, from Bicycle Specialties' site.  You can see the way the cable loops around a post beneath the braze-on.  From there, it is routed under the bottom bracket shell and up the downtube to a Cyclo shift lever.  It works beautifully, smoothly shifting across three chainrings with ease.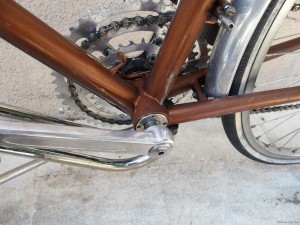 Another key Routens-specific detail are the triangular gussets that are brazed onto the seat tube and down tube and connect with the bottom bracket shell.  They help stiffen the frame (and make it look cool, too!)
The smaller 650B wheels allow for quick acceleration and extra maneuverability as compared to a 700C bicycle.  My other randonneur bikes in the past have been outfitted with racks and fenders, and while I love the look, the first time I rode this bike, I knew it was built for speed.  Its handling is a bit twitchy, and builds up speed quickly.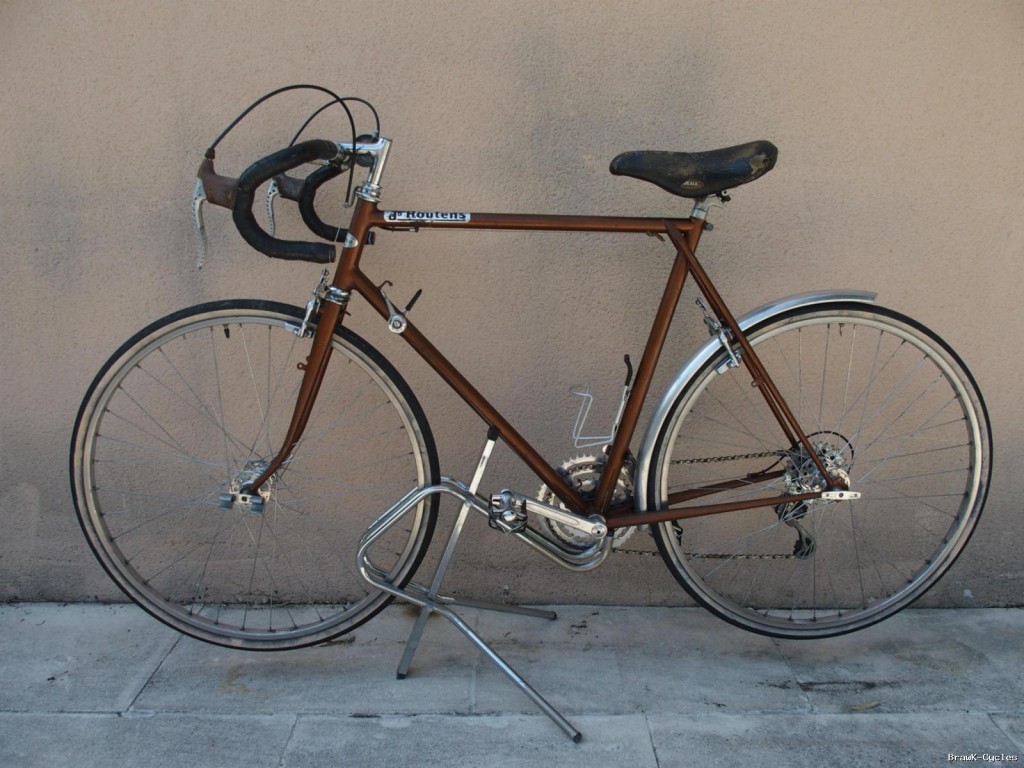 I have a lot of plans for this bike, starting with stripping down the old, worn paint and completely chroming the frame.  I'm like the James Bond villian Goldfinger when it comes to chrome… I just looooove it on bikes!  And thankfully, it's a "period correct" finish.
Currently, I have replaced the Simplex rear derailleur with a Nivex derailleur, but I'll save the details for a future post.  For now, check out the gallery of photos.  I'll be back with another article on this bike soon!