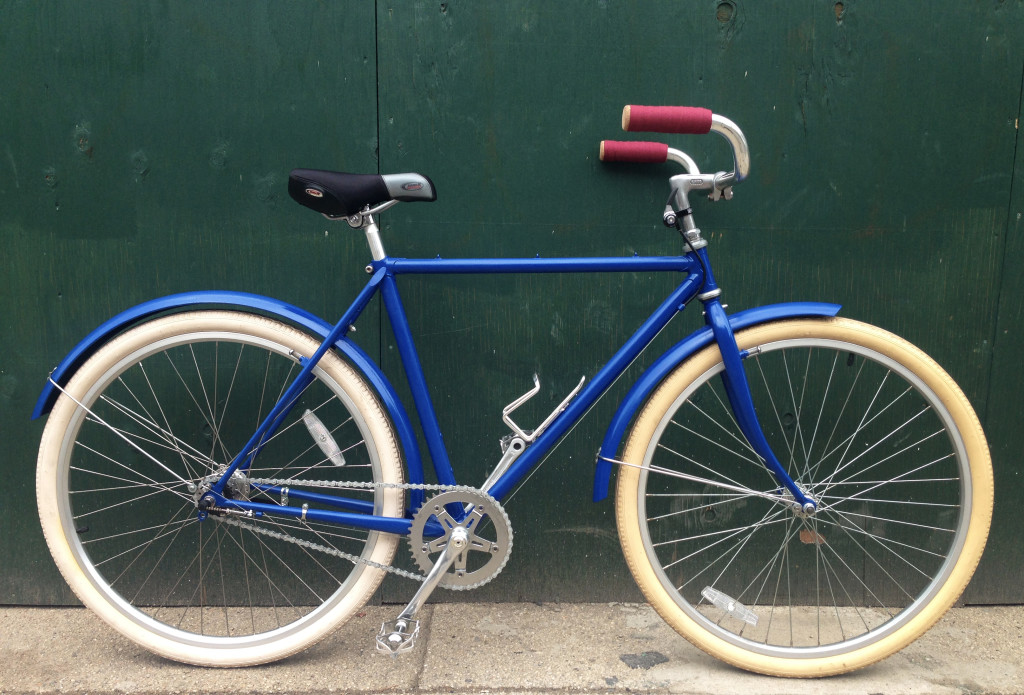 I restored this little blue Bianchi last year, starting with just a beat-up old frame and fork.  It was a Bianchi Backstreet from 1990, an early "hybrid" that combined the frame of a hard-tail mountain bike with 700c wheels.  It was constructed from good quality Tange tubing and was fully lugged.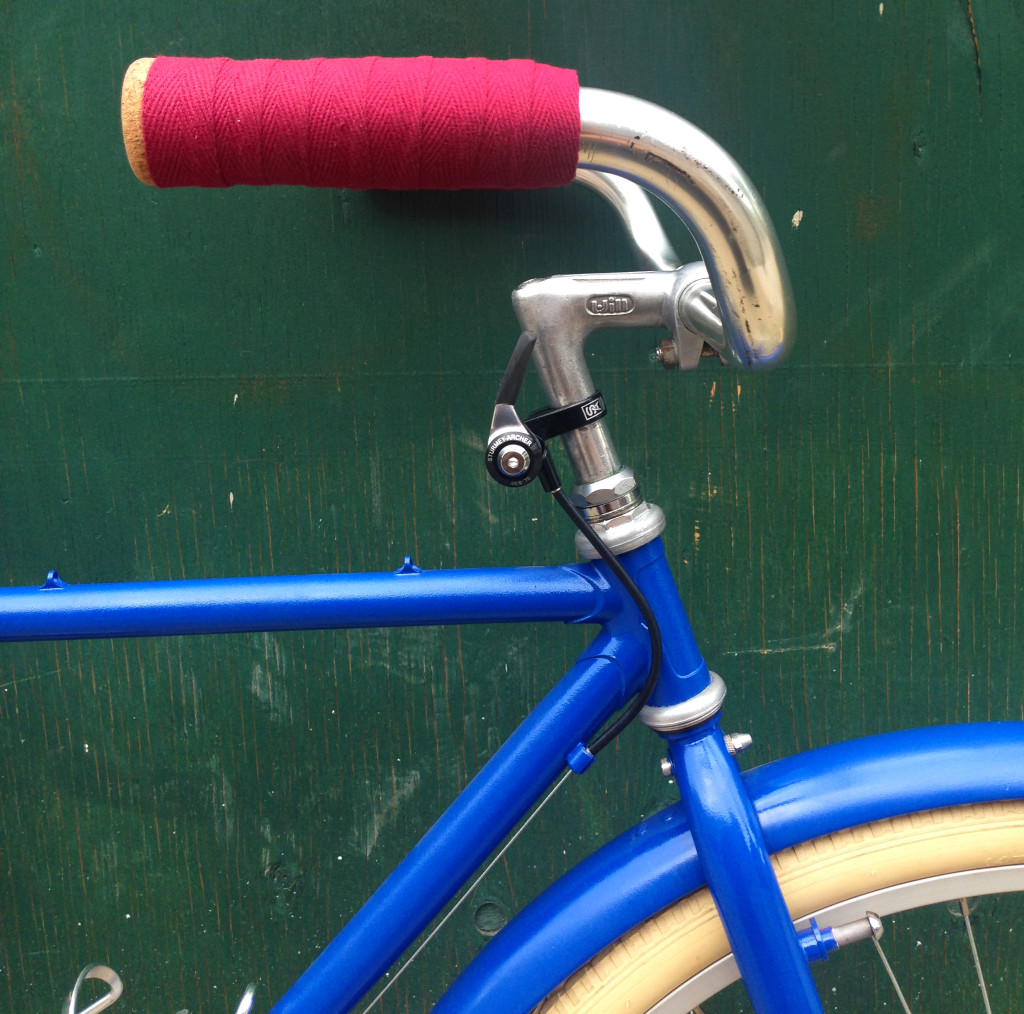 After sandblasting the frame, I re-painted it a deep blue and gave it matching fenders.  Then I added a brand new 26-inch wheelset with a Sturmey-Archer S-RC3 three-speed internally geared rear hub.  I also added a brand new crankset with a single chainring.  The handlebars were NITTO brand, and I added cork grips wrapped in deep red cloth bar tape to enhance the grip.
The result was a classy townie bike / commuter designed for cruising around the city in style.  Mechanically, it was extremely simple: no brake levers, just a coaster ("kick-back") brake and the gear shift lever up front.  It sold to a petite girl at the beginning of the spring season this year, and I hope she's still riding and enjoying it.  
Click "Read more" to see a gallery of hi-res photos of this bike.