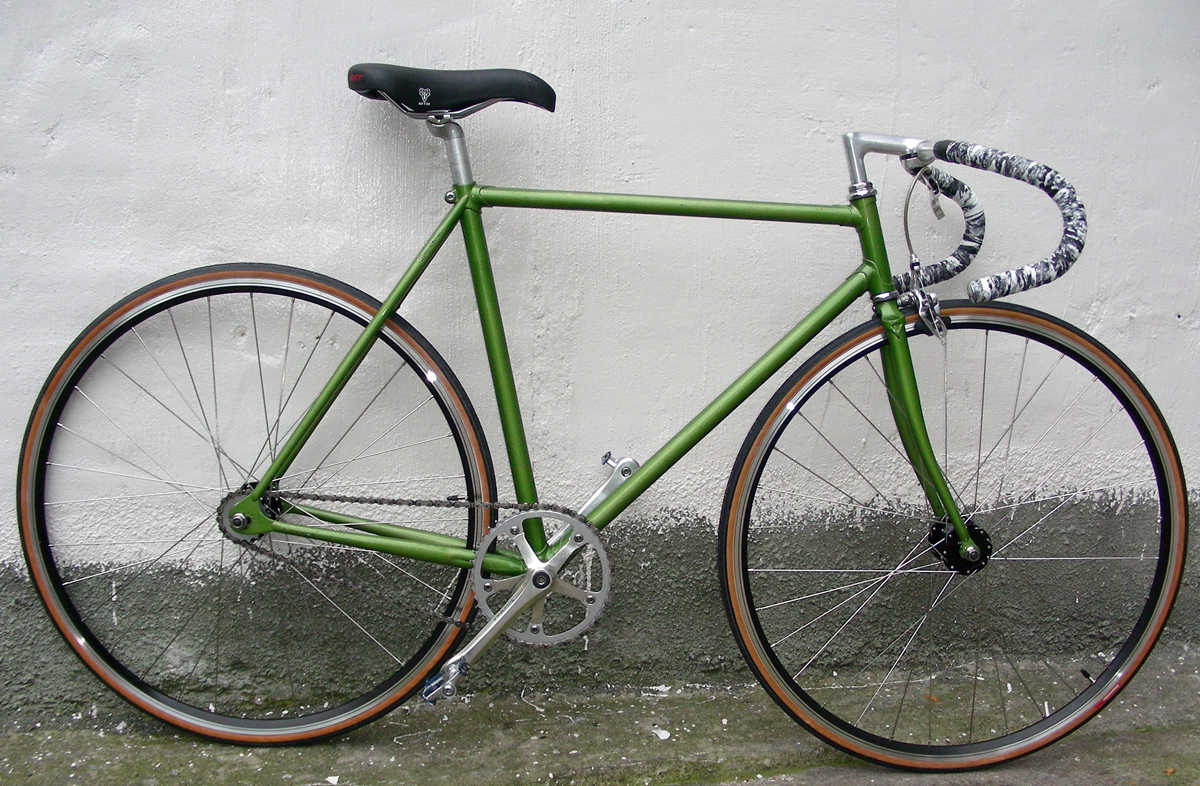 Sparton is a Chilean brand that was briefly imported into the USA from 2007-2010.  They were initially sold via eBay for under $200 for a frame and fork.  At first a handmade, lugged steel track frame at such a low price made a big splash in the fixed gear scene, but then a number of negative reviews came out.  Most of the issues were concerned with the fit and finish, unsurprising considering the low price and 3rd world origin.  They operated a retail store in South Carolina briefly, but now the store, website, and owner have all disappeared.
This particular example was bought used (frame & fork) from a girl who had been riding it for the last three years.  It was marked 53×53 (the size of the frame) on the bottom bracket, and had the Sparton logo cast into the seat stay end caps.
It was notably heavier than other track frames I've seen, leading me to believe it was made from cheap hi-tensile steel as opposed to lighter and stronger cromoly steel.  The only issue I noticed was that the seat stay bridge had been placed too low, preventing the rear wheel from being mounted all the way into the rear fork-ends.  An amateurish but not serious mistake by the builder.
I built it up with a set of Alex wheels, a Sugino ALPS 144BCD crank which I think is identical to a Suntour Cyclone, stock WTB saddle from my Surly Long Haul Trucker, and the original Bridgestone tires that had come on my RB-1.  It was purchased by a young art student from Paris.
Picture gallery after the jump…