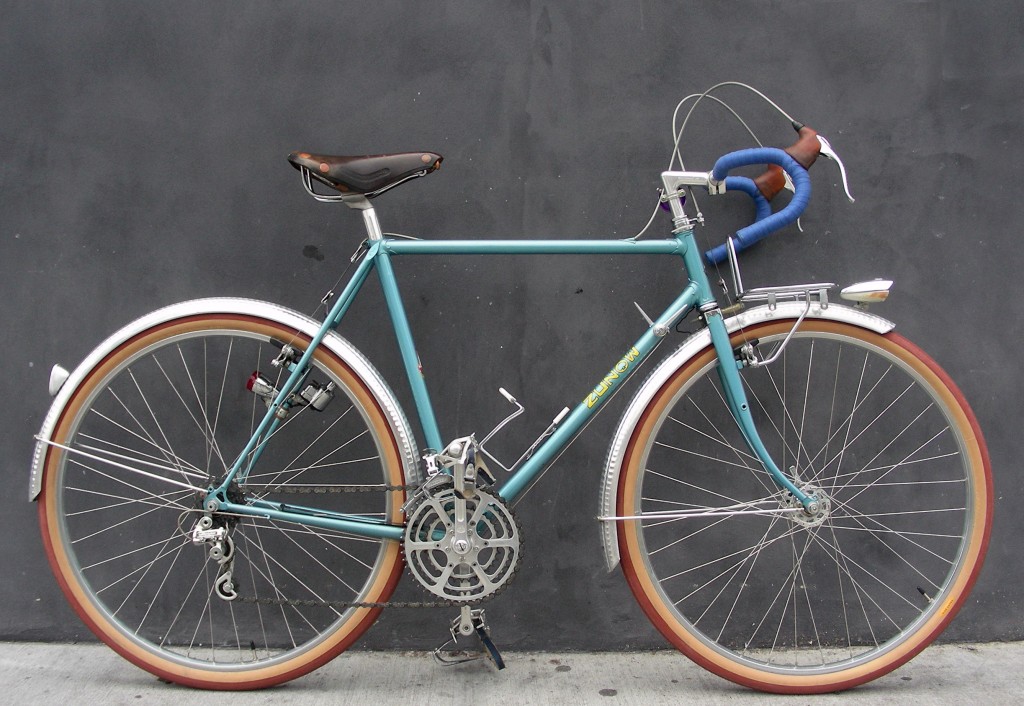 Every bicycle enthusiast has a certain bike that's their "holy grail" – that perfect combination of builder, vintage, design, and of course rarity that makes it both sought-after and difficult, if not nearly impossible, to find. Recently, I finally found mine: a 1970's vintage Zunow randonneur.
The Zunow brand, founded in 1965 by Japanese master builder Takeru Kageyama, is better known for his wilder road and time-trial designs like my Z-1. But Kageyama's earlier efforts were often in the style of the French touring and randonneuring bicycle that were popular in Japan through the 1960's and 1970's. Japanese brands like Toei, ALPS, Holks, Zunow, and Watanabe built beautiful and refined interpretations of the French designs, making use of a mix of French and Japanese components. Read more…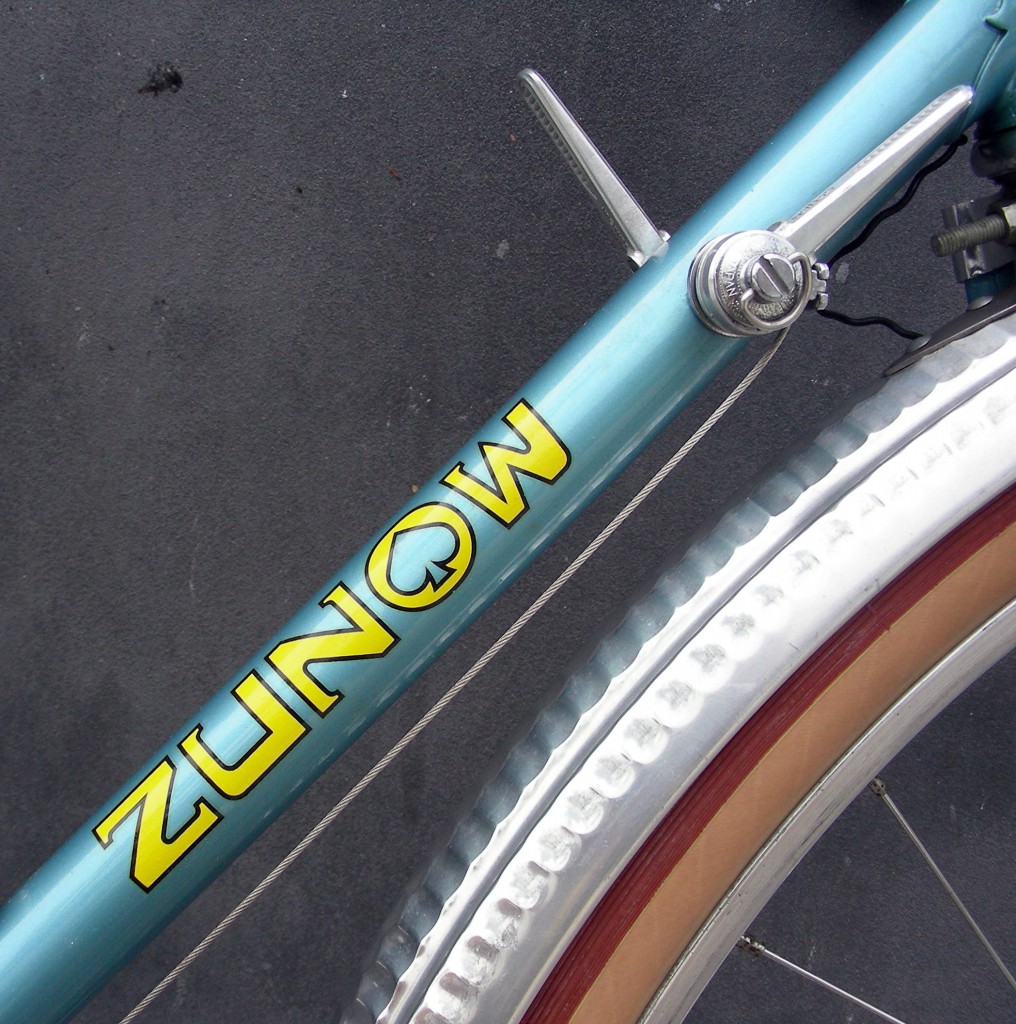 Kageyama used the iconic French Nervex lugs in the construction of this bike, while also including his signature "hummingbird" logo on the seat stay caps. The brakes are French Mafac cantilevers, the headlights are Soubitez, and the handlebars are by Belri. The rest of the bike is purely Japanese, with a Sugino Dynamic Pro crankset and Suntour derailleurs, shifters, and hubs. It has Araya rims, a NITTO stem, Dia-Compe "Gran-Compe" brake levers, and beautiful hammered Honjo fenders.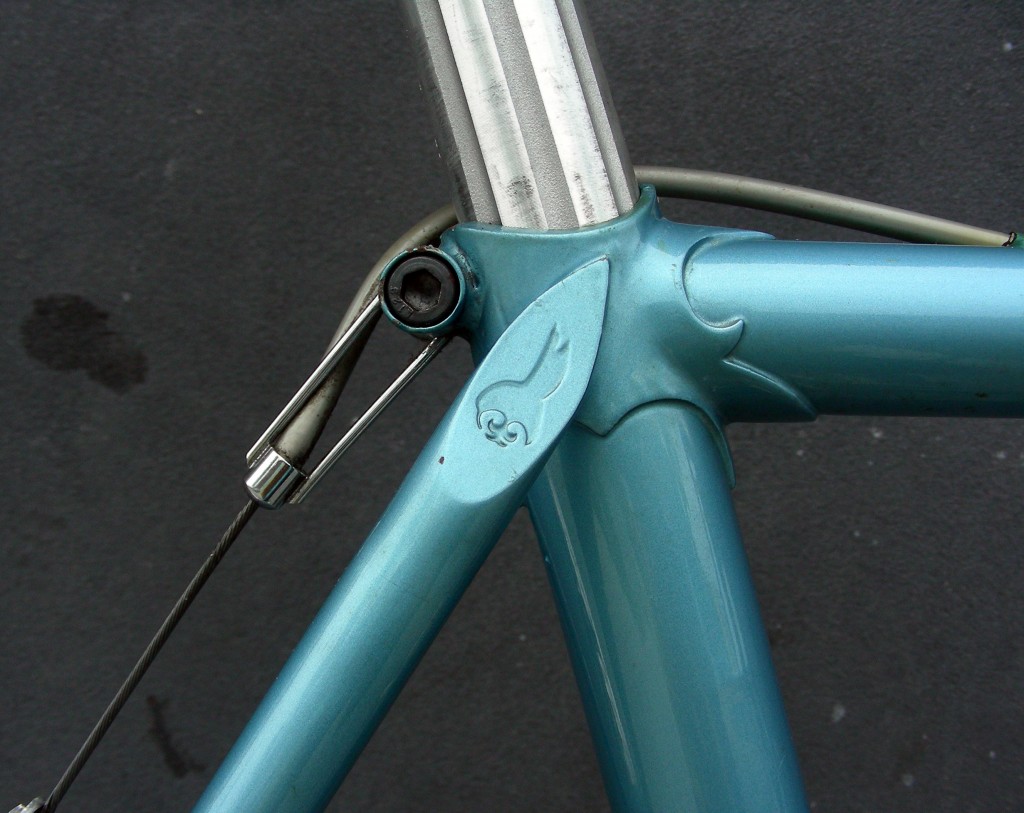 I found this bike on Yahoo Japan auctions, after regularly watching for something like it for over two years. I'm not entirely sure of the model name, as there is none printed on the frame. This makes me suspect that it might have been made custom, although it is nearly identical to the KYGM series of semi-custom bikes that Kageyama made in the 1970's. It arrived in truly fantastic condition, with almost no scratches in the gorgeous sky-blue paint. Even the lights and bottle generator still work!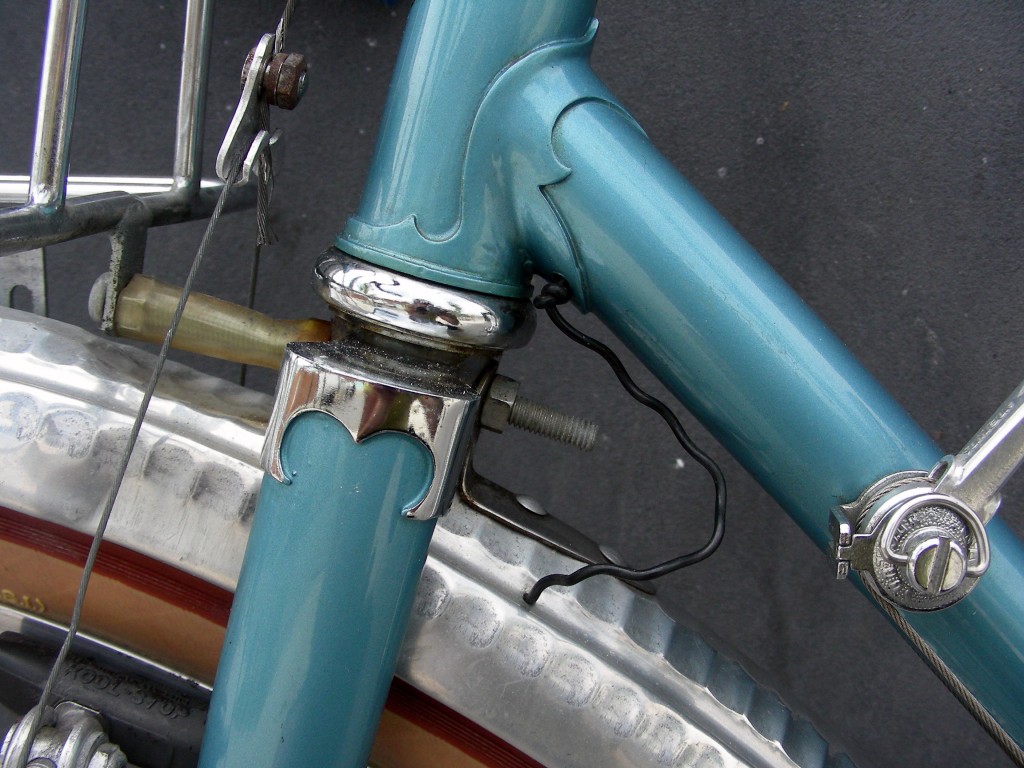 These photos document the bicycle as-found, with only minor cleaning, new cloth bar tape, and Grand Bois "Hetre" tires. While it's aesthetically perfect, I have decided to make a somewhat controversial decision to completely update the component set soon, to more modern Campagnolo Record / Chorus derailleurs and shifters. I believe that the best way to enjoy a bike is to ride it, and I've learned that while older components perform as reliably as modern, the ease of shifting and wider gear range offered by modern parts is more conducive to frequent rides. When the rebuild is done in a few weeks, I will post another article with pictures. Until then, enjoy this gallery of photos!