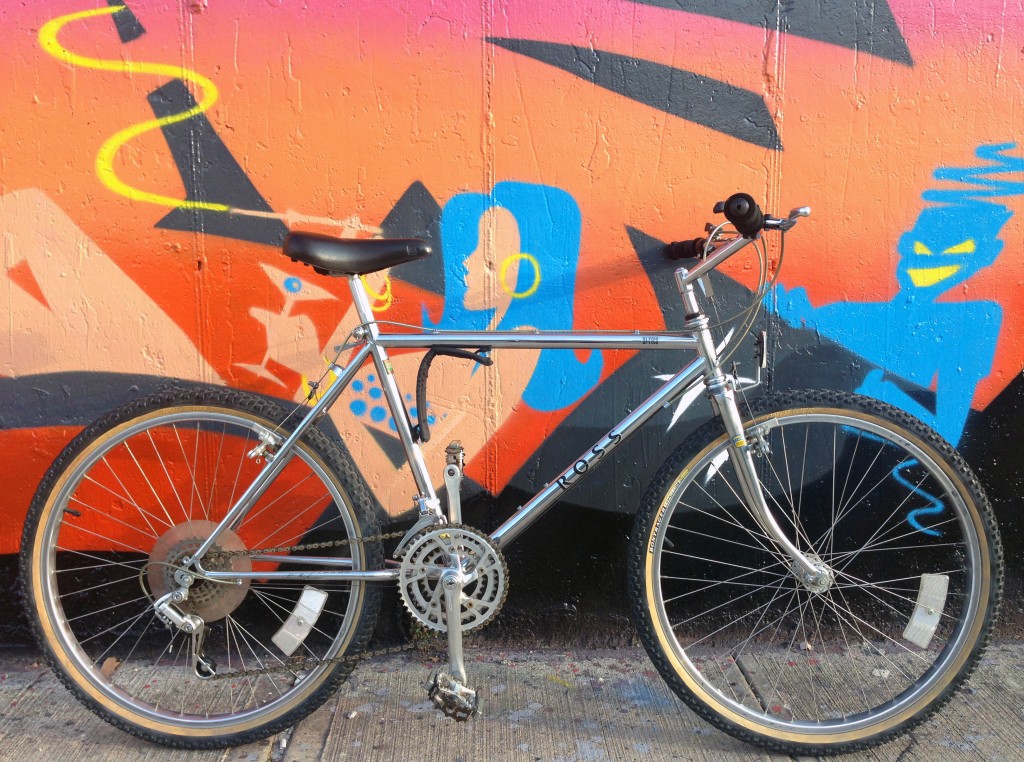 I recently got my hands on a blingy vintage mountain bike – a 1984 Ross Mt. Hood.  My love affair with classic hard-tail MTB's has been documented here before, with articles on customized Univega Alpina Uno and Bridgestone MB-2's that I've built in the past.  But this one needed no work at all, except some careful hand polishing.  It's 100% original, down to the tires!  Read on for more details…
Ross Bicycles Inc. manufactured over 15 million bicycles in the United States between 1946 and 1988, and was headquartered in one of my favorite places, Rockaway Beach, Queens.  Ross was an early entrant into the mountain bike craze that swept across America in the 80's and 90's, debuting their first MTB in 1982.  The Mt. Hood came along soon after in 1984, and was proudly made in the USA.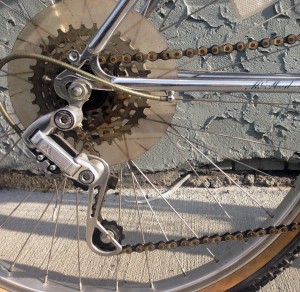 While Ross made the Mt. Hood for many years, this example is one of the first.  The Ross brand name is often associated with lower-end vintage bikes, but the Mt. Hood was near the top of their production line, second only to the Mt. Whitney.
What set the two apart was just the components; the Mt. Whitney featured Shimano's M700 Deore "Deerhead" group while the Mt. Hood used the RD-AL11 and FD-AL11 derailleurs – functionally the same but with a simpler finish.
The cranks were Sakae CR and the brakes were Dia-Compe's 980 series, which have a classic look reminiscent of the MAFAC cantilevers.  They provide plenty of climbing and stopping power, respectively.  It has a cool built-in shoulder pad that makes portaging the bike easier and a little less painful – it's a beast made of tough 4130 chromoly tubing and not exactly "lightweight".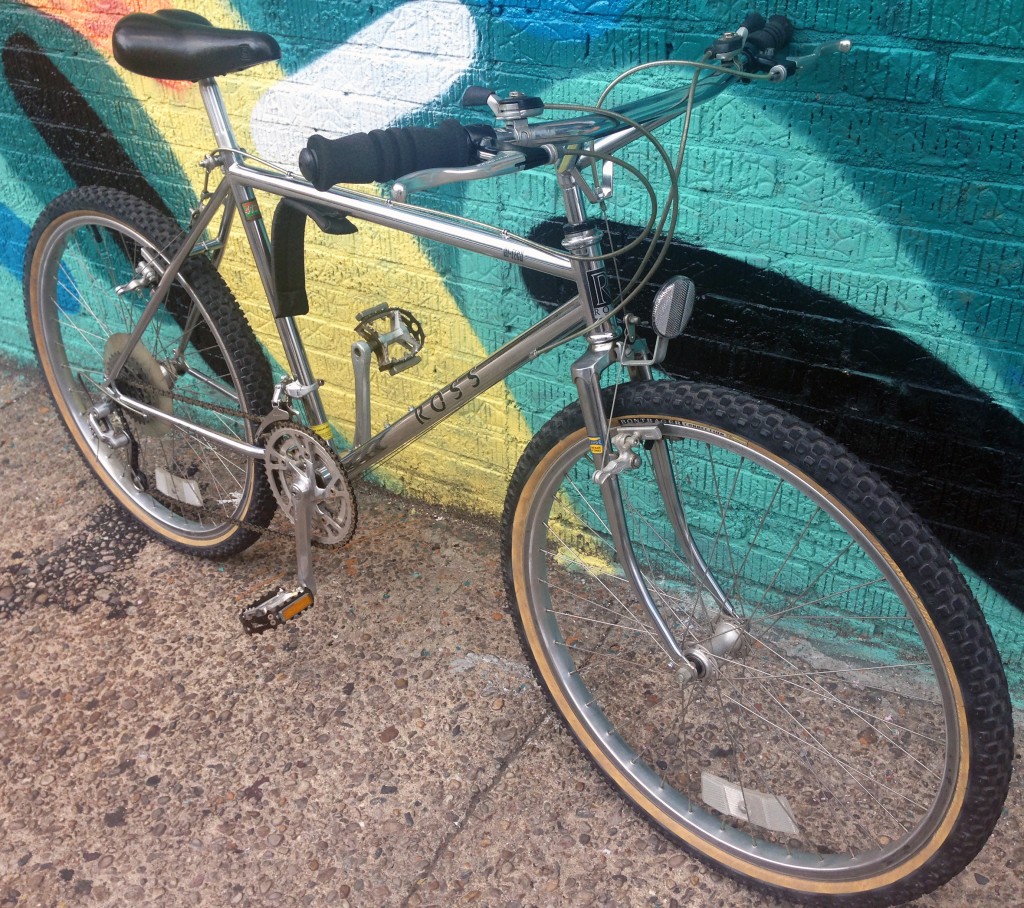 The Ross Mt. Hood is a ton of fun to ride around the city.  It eats potholes for breakfast and jumps curbs easily.  The "bullmoose" style handlebars are ridiculously wide, but I won't change a thing about this bike.  It will probably wind up on eBay sooner or later, because I know there's a collector's market for these bikes and this one is a near-perfect example.  But every time I ride it, I'm having too much fun to think about selling it just yet.  Check out the gallery of photos below!