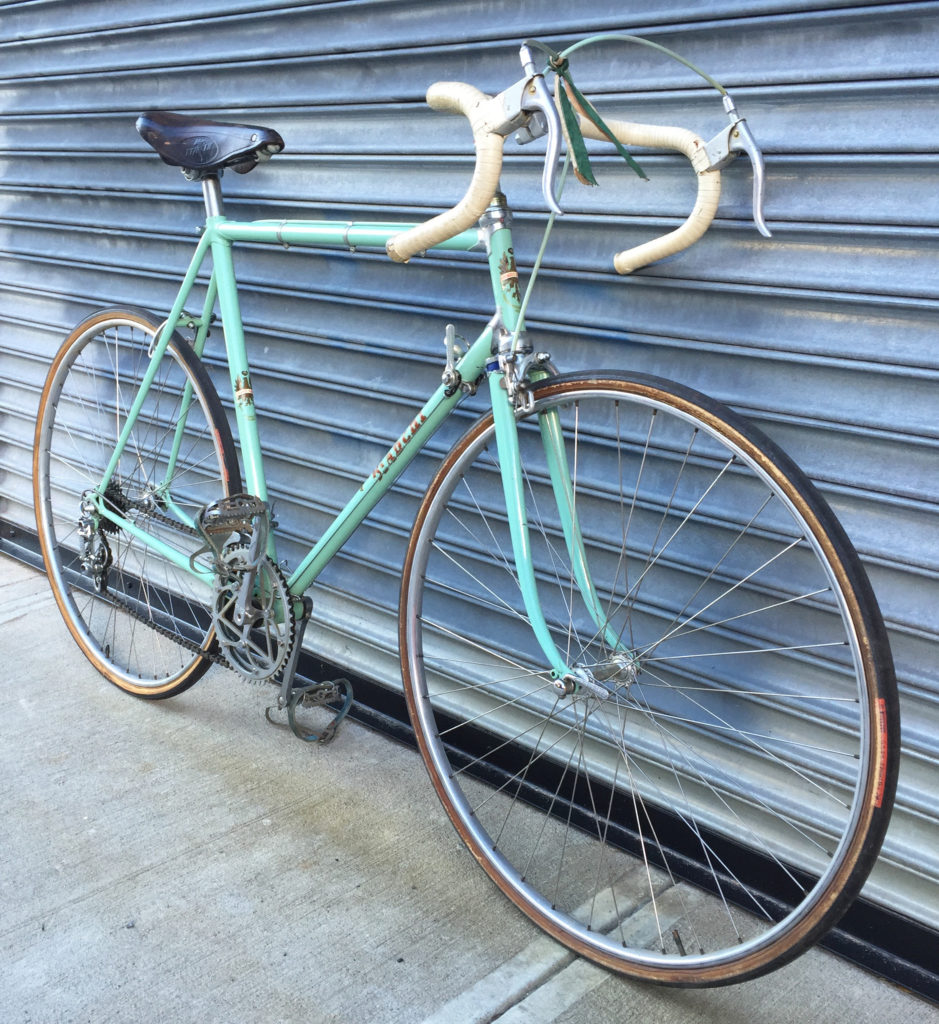 A few months ago I acquired a 57cm Bianchi Campione del Mondo that I believe to be from the early 1960s,  serial number 201-533.  This gorgeous masterpiece was Bianchi's top model back then, created in the late 1950s to commemorate the World Championship victory of Fausto Coppi in 1953  at Lugano, Switzerland.  I bought it from an older gentleman in the East Village, NYC, who said it had belonged to his brother.  It was bought new in 1960 and rode it in several races in Italy and France around that time.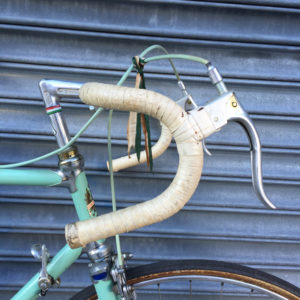 It was in truly impressive condition; the previous owner had it in dry storage for several decades after his brother's untimely death. It still had a faded Italian flag tied around the brake cables.  There were a few small scratches in the paint and some of the Bianchi decal on the downtube had come off.
I made zero changes to this bike – I did not even clean or lube it. The original dust around the bottom bracket was still intact.  Normally I enthusiastically restore bikes, but I knew better than to mess with this one.  I've never acquired a vintage bike in cleaner original condition and I decided to leave it to the next owner to decide whether it belongs on display or on the road.  As for me, I took the photos and then hung it up in my living room.
Read on for the full parts specification and photo gallery!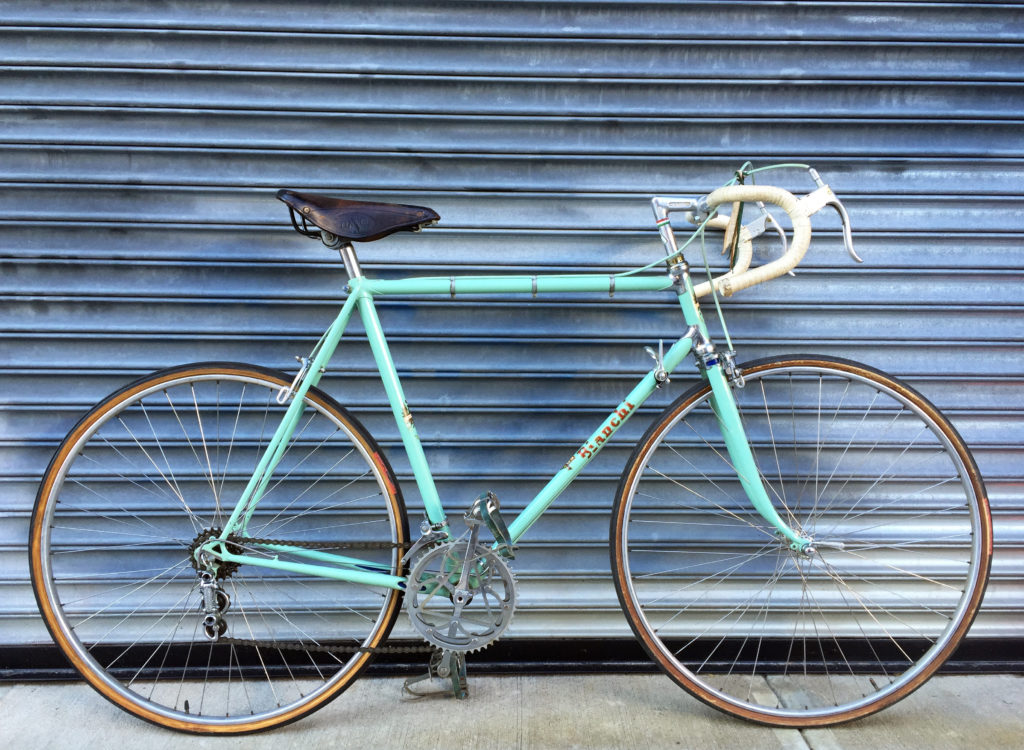 It was in completely original configuration with Bianchi-branded hubs, integrated headset, crankset, saddle, pedals, cable clips, seatpost binder bolt, handlebar tape & end caps.  The derailleurs, shifters, and QR skewers were Campagnolo Gran Sport.  The chain was a Regina SC.  The handlebars and stem were 3TTT.  The brakes and brake levers were Universal Model 51 (Brev. 453949).  Rims were NISI sew-ups.  Pedal cages were marked "RECORD".  It also came with the original blue plastic bidon and clamp-on waterbottle cage (not pictured).
After enjoying it as incredible wall art for a few months, I sold it to another collector who I hope is enjoying it and maybe even riding it in the summer sun!  Check out the gallery below for more pictures: